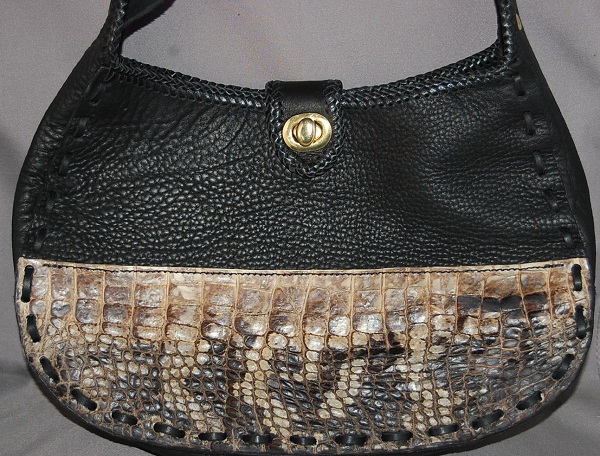 Very creative design - black buffalo leather with natural alligator leather accents. Edges are hand laced with kangaroo leather flat lace. Dimensions for this purse are 12" x 8"
Sells for $185.00
For ordering information, please give us a call at (321) 268-0817 or send us an email at: 4info@creative-aztec.com
Remember we do accept VISA/MC !